EOS Art Exhibition designed for Living Legends events
Artists Mimi Stuart and Michelle Rouch kick off the Red Carpet procession with artwork honoring the Doolittle Raiders and Gene Cernan
Heroes of WWII – The reunion of the last two surviving Doolittle Raiders from Jimmy Doolittle's Tokyo Raid in 1942, a secret suicide mission which changed the course of history: Jimmy Doolittle's co-pilot Sgt. Dick Cole and Staff Sgt. David Thatcher.
100-year old Dick Cole and 94-year old David Thatcher sign Stuart's painting "Salute to the Doolittle Raiders" for charity auction.
Doolittle Raiders David Thatcher and Dick Cole enter the International Ballroom at the Beverly Hilton.
Honoree Gene Cernan, "Last Man on the Moon," with artists Rouch and Stuart.
Washington DC art collector KiHo Kang, Stuart and aerobatic champion Julie Clark.
KiHo Kang, General Myrna Williamson,
Major General Carl McNair with artist
Ford dons a silk scarf to mirror his portrait
"Into the Wind" by Mimi Stuart
Harrison Ford escorts Michelle Rouch and Mimi Stuart down the Red Carpet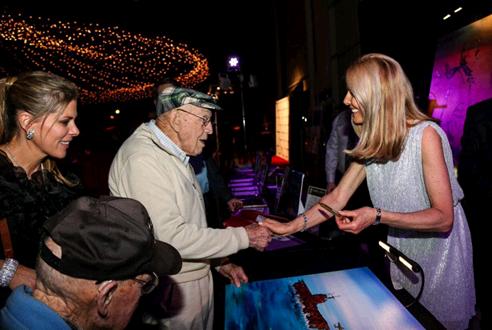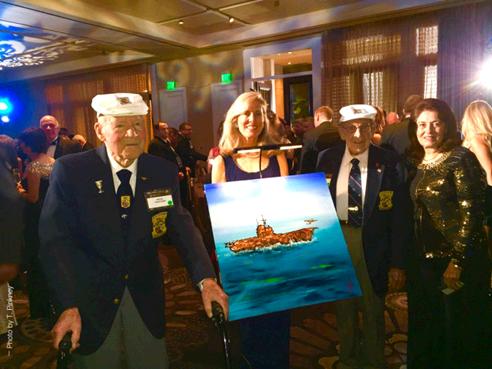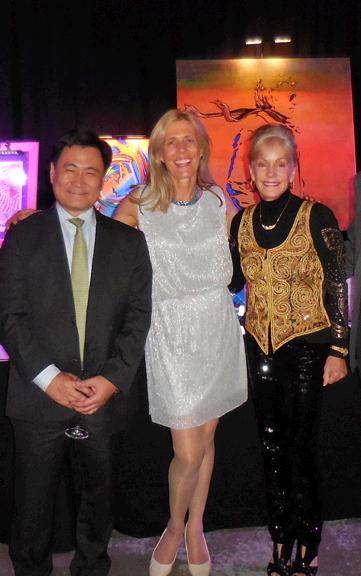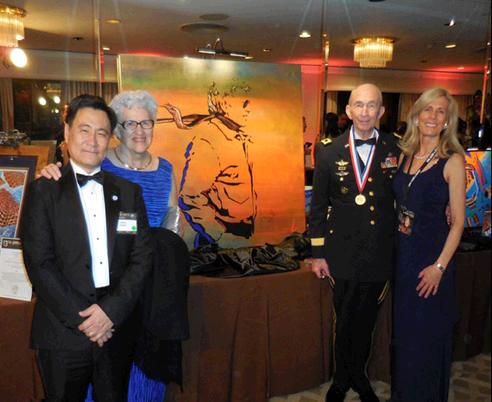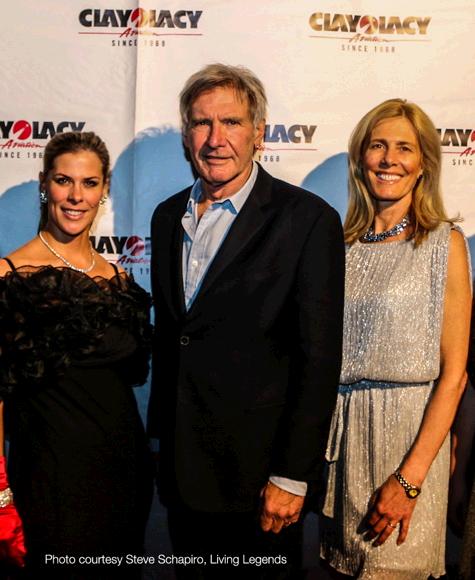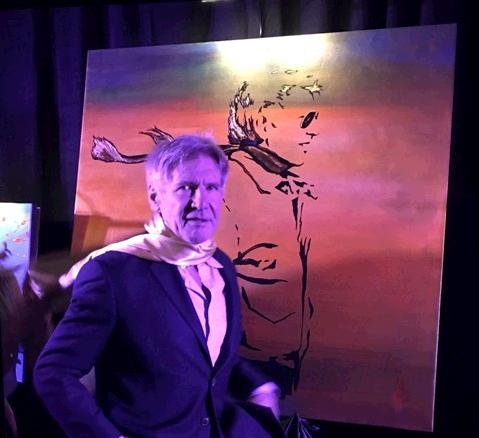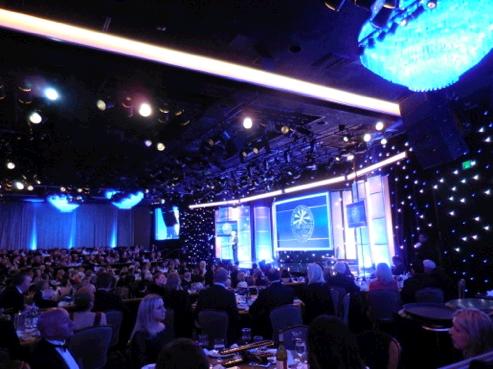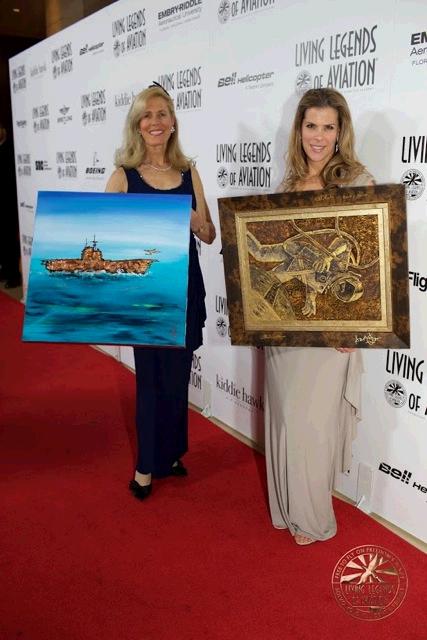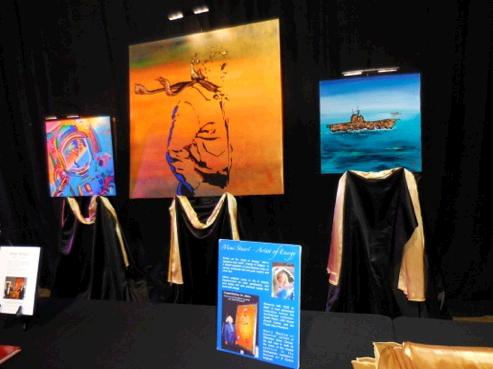 Harrison Ford on stage at the Beverly Hilton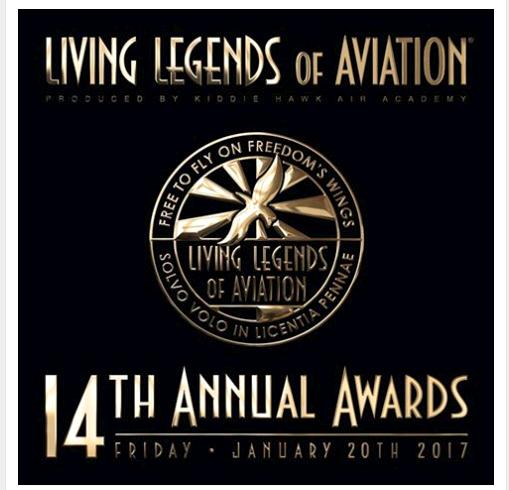 KiHo Kang, General Myrna Williamson,
Major General Carl McNair with artist