"Lie to Me"
Jonny Lang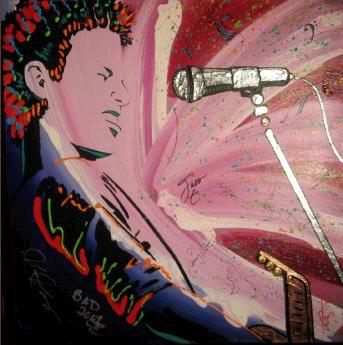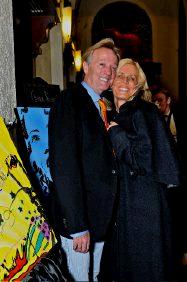 Jonny Lang with his EOS portrait, signed by Jonny an the whole band
Gloria Reuben with
"Gloria with R-e-s-p-e-c-t"
Peter and Parky Fonda with "Freedom"
Peter and the cashmere coat created for his role in Ghostrider
Portraits of Lang, Fonda, Reuben and Obama at the Fairmont Lake Louise
Entertainment Tonight
interview with RFK Jr. and Peter Fonda
Grammy award-winning R & B Jonny Lang and his band rock the Celebrity gala with a private concert
at the Fairmont Lake Louise
Celebrity Sports Invitational
Fairmont Lake Louise, Canada
Robert F. Kennedy Jr. and Alec Baldwin hosted four days of events in the Canadian Rockies with celebrities such as Peter Fonda, Gloria Reuben, Ed Begley Jr., Fran Drescher, Giancarlo Esposito, Jennifer Finnigan, Marcia Gay Harden, John McEnroe, Virginia Madsen, Julianna Margulies, Joe Pantoliano, Melissa Rivers, Mimi Rogers, Jonathan Silverman, Bruce Jenner, Robert Davi, Marla Maples, Gord Downie and Alicia Silverstone.

Grammy award-winning phenomenon Jonny Lang brought the house down with a private concert after the gala.
Celebrities autograph Mimi's EOS portraits for auction to raise funds for Waterkeeper Alliance, the environmental charity spearheaded by Robert F. Kennedy, Jr.