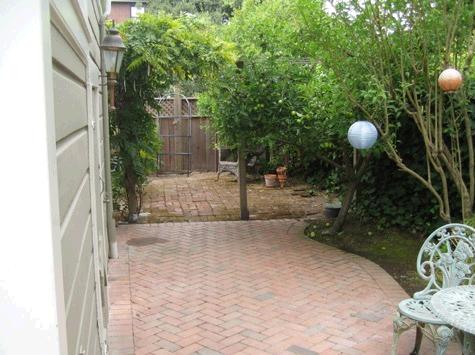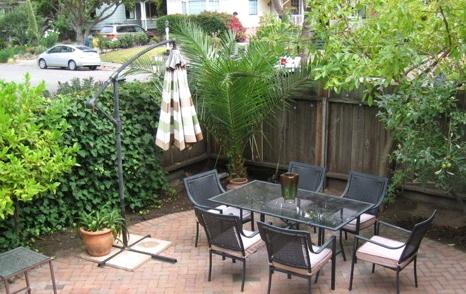 "Captain's Quarters"
Unfurnished, spacious, downstairs, one-bedroom Apartment
at 899 Union Street, Alameda $2,250
available July 1st
Alameda Gold Coast renovated Victorian house apartment, near the lagoon and beach. Listed as a 1 bedroom, 1 bath, but has plenty of room to fashion a den or exercise room. Private entrance. Marble floor entry. Dining room. Kitchen with modern gas range/oven, refrigerator and dishwasher. Spacious living room with Berber carpeting and decorative-only fireplace. Laundry room with washer & dryer. Fenced back yard with brick patio on one side and room for organic vegetable garden on the other.
15 miles to SF, travel by car, ferry or bus. Only 6 miles to Oakland International Airport. 10 min. walk to Alameda beach, Trader Joe's, Safeway, South Shore Shopping Center, Cafes and restaurants, Franklin Park, and the local hospital.
No Pets No Smoking Street Parking 1-year Lease
Lessee pays electrical utilities and 1/3rd of all other utilities when the main house is occupied.
First & last month + $1000 security deposit
Available July 1st. Please do not disturb tenants. By appointment only. References required.
Call 510-865-3628, 914-310-3635or 208-928-7874