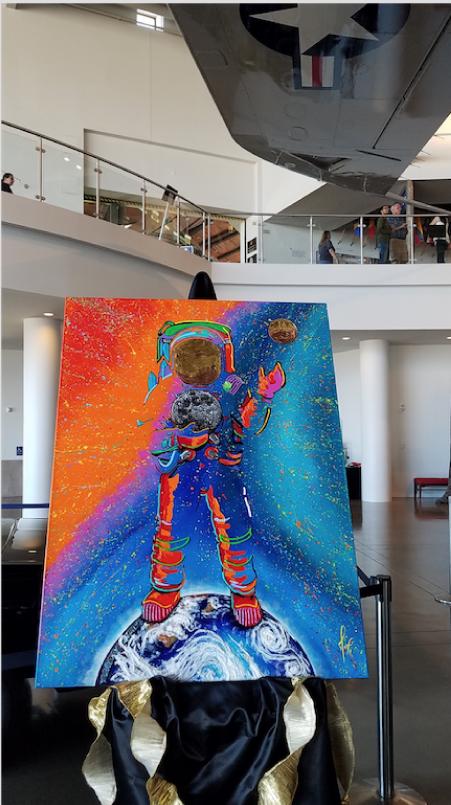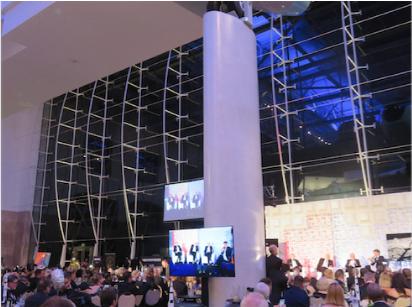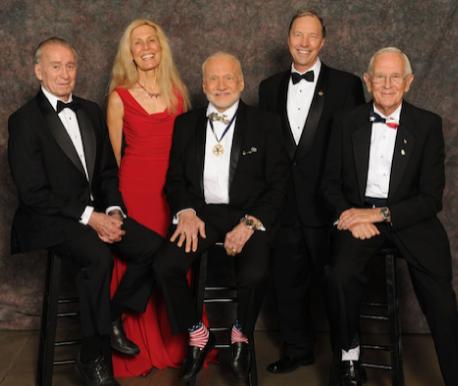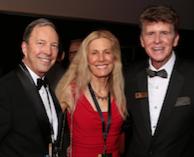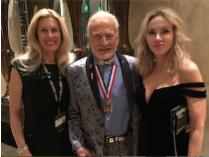 Mark Larson interviews Apollo astronauts Buzz Aldrin, Charlie Duke and Walter Cunningham on stage.
Walt Cunningham, Buzz Aldrin, Charlie Duke with Mark Larson
Gloria Gaynor sings the National Anthem
Tommy James plays his top hits.
Charlie & Mimi Stuart, Mark Larson
Buzz and Charlie show off their patriotic socks!
Gary Sinise introduces the panel.